Reviews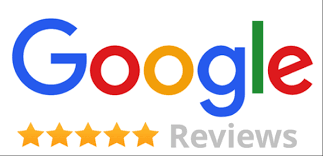 "Meeting Jamie literally changed my life. I met Jamie through a mutual friend about 8 or 9 years ago. I felt an instant connection with her during my first massage session. I quickly realized Jamie was more than a massage therapist. She was a teacher, a healer, a guide, a ray of light. She would teach me that the power of the mind is a beautiful thing and we create our destiny. She taught me how to love myself and what that looks like, how to have boundaries and what those look like, how to trust the power within me, how to be present and why it's important. She taught me there is no such thing as luck and that life is a balance of mind, body & spirit and how to find that balance and what that balance looks like. I not only see Jamie for massage, but also coaching. A few years ago, I was facing some major challenges in my life. Jamie did some exercises with me to help me figure out where some of the roadblocks were coming from. By the end of the session it was clear as day…I was the road block. I wasn't allowing myself to realize there was another outcome and I wasn't seeing or feeling that outcome. Once I did, things started to happen. That moment actually changed the course of my life. I'm forever grateful. Honestly I feel like a different person than I was 10 years ago. I feel free, aware and full of positive energy. She truly has a gift." Erica G.
"It was early Dec.'12 when I was contacted by Jamie, via phone, as she was inquiring to our where-a-bouts of our motor home adventure. She then learned we were in Minot, ND with an outside temperature of 6 degrees. Due to back pain I was unable to sit in the driver's seat so that my wife and I could travel to someplace warmer. I explained to Jamie that we dropped our Healthcare coverage (as that is a huge expense while retired) and we were looking at paying for an MRI and Back Surgery. After all, the men in the family have a history of having back surgery. She asked if we could take some time on the phone to play Christopher Columbus and sail the ocean blue of my emotions and the possible disconnect between my head and my heart. She further explained that when we do what our head wants and ignore what our heart wants we end up with physical symptoms that are less than optimal. So I agreed to openly discuss what my days were like leading up to this condition. We also discussed why my wife and I retired and so on. After about an hour and a half on the phone I was already feeling better! She gave me some homework (visualization, lighting up my neurological network, etc…) of things to do before bed and the very next morning I was able to sit in the drivers' seat and head off to Florida! It is now Dec.'13 and we are now in SC and having a great time without any back pain!"
Larry H.
---
At the age of 35 I found myself in the ER with extreme abdominal pain and I was told by my attending Physician that it looked like I had the symptoms of Pancreatic Cancer. In order to be sure they wanted to do exploratory surgery to rule out Pancreatic Cancer. I said I needed to think about it and get back to them. The Doctor then handed me a list of foods to avoid and to call them ASAP when I reached my decision to proceed with the surgery because this is nothing to mess with. When I arrived home I called Jamie to explain what I had just learned. She then asked if she could Coach me through this experience and I said sure! She said that in order for this to work I needed to be open and honest with myself so that we could sort through the Emotions that created this condition. She went on to say that when we live our lives from our Head instead of our Heart the end result is pain in the body. We spent two hours on the phone then she asked me if we got everything, I said I think so. She then asked me how much pain I was in and I had NONE! Then she gave me some homework (lighting up my neurological network) that I was supposed to do before bed. When I woke up I had NO Symptoms! After a week of eating whatever I wanted and living my life more heartfelt I called Jamie to Thank her. That was about 10 years ago now and I have had no symptoms since!" Julie C.
---
"After living with fibromyalgia and auto-immune diseases for 40 years, Jamie is helping me back to strength, health, and pain control without prescription drugs." Ann H.
---
"I've suffered from plantar fasciitis for twelve years. The doctors and physical therapists could not solve the problem. After twenty minutes of work, the pain was gone. Jamie taught me to walk right and keep the pain from returning." Chuck C.
---
"My husband and I had been trying to get pregnant for almost a year and at that time we were considering looking into other options such as in vitro fertilization. We were ready to add to our family and would stop at nothing to live the life we both dreamed of. I decided to try a Coaching session with Jamie before we spoke with our Dr. about our options. At the beginning of the session she asked me to be as open and honest as I could be to get to the root of the emotional blockage. The session lasted just over an hour and I felt as though we had reached a good stopping point. Jamie was able to pinpoint some emotional issues I was facing, but

didn

't realize. Within the following month and much to my amazement I was pregnant for the first time! Our little girl is now 2 years old and is looking forward to the birth of her baby brother. I have shared this experience with many of my friends who have had trouble and encourage them to at least try one session with Jamie. I will be forever grateful of her amazing talent!"
Marissa P.
---
"I started seeing Jamie because my arms were so sore that I thought I was going to have to change careers. In two sessions the pain was gone and has never returned." Dr. Steph, Chiropractor
---
I started seeing Jamie several years ago to help alleviate symptoms from scoliosis. I had no idea that emotions held in the body were the cause of my condition. Jamie has extensive certifications in various health modalities and she draws on all of them in her sessions. I was able to get immediate pain relief AND gain an awareness of the power of our thoughts and emotions on the body. Jamie is a unique talent, and I now see her just because it feels good and I've learned the value of nurturing oneself." Theresa H.
---